This past weekend we had the pleasure of having a booth at the Dallas Bridal Show where I also got to host the fashion show, again.  We had such a great time meeting and talking to all the brides and grooms!  It certainly does get us pumped up for our upcoming year and current bookings.  We wanted to share our booth and some highlights from the show that we enjoy being a part of so much!  Make sure you come visit us at the next Dallas Bridal Show in July!
Our booth!

Yellow is in, pink is out!

Country chic!

So happy with how this turned out!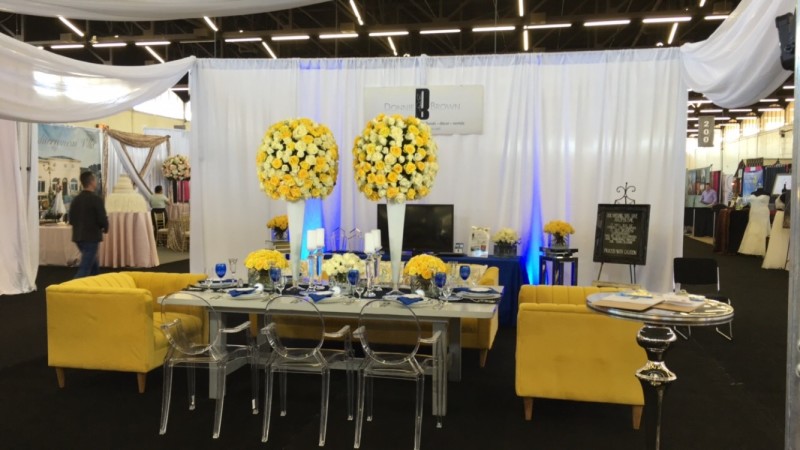 Of few of my amazing team members

In my green room getting ready to go on stage!

You know I had to open the show with some jokes!
Periscoping live from the stage!

Could not stop laughing throughout this dance contest!
We had so much fun over the weekend and cannot wait for the next Dallas Bridal Show this summer!
Photo Credit:  Dallas Bridal Show, Donnie Brown, Stephanie Ton, Nick De Los Santos, Matthew Tuttle